OctaFX withdraw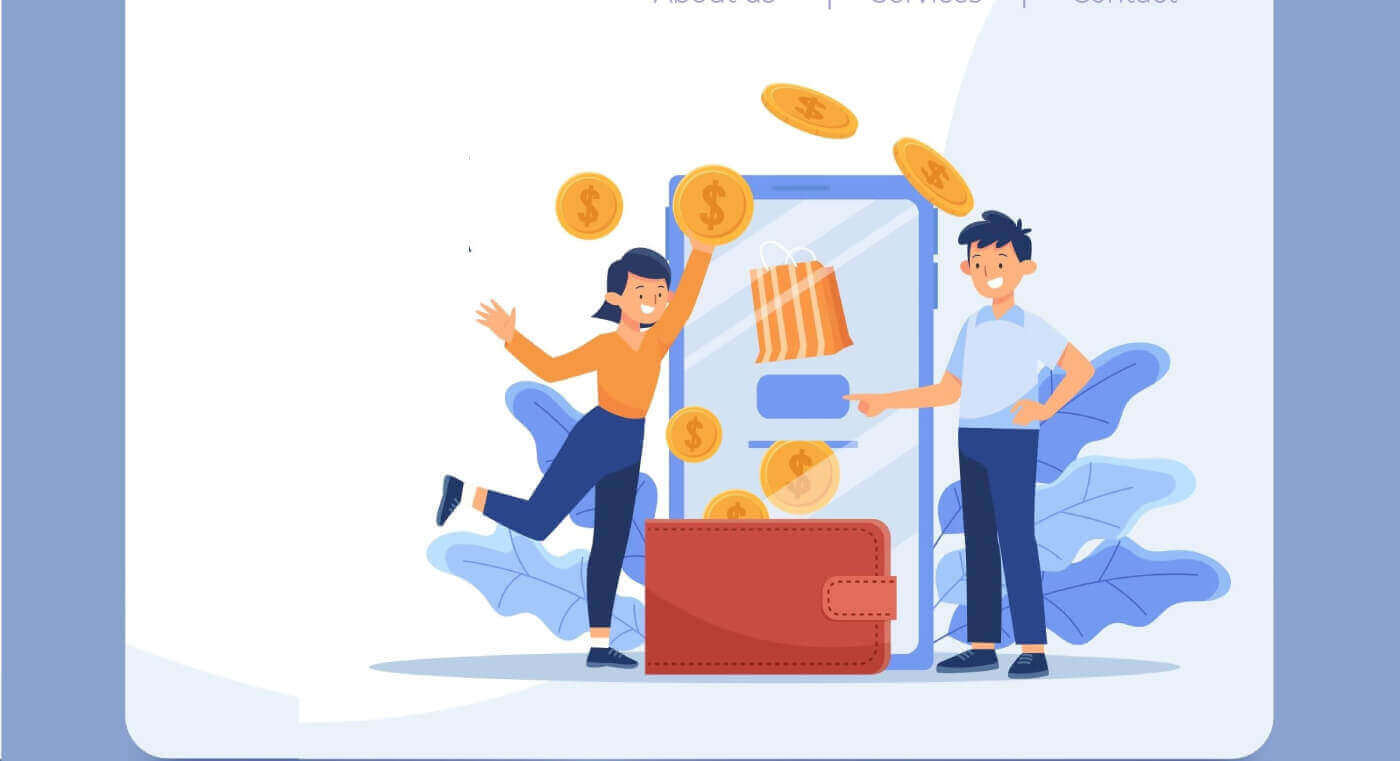 How to Withdraw Money from Your Trading Account or Wallet
Important: by the law, you can only withdraw money after verifying your profile—this is required by law.

Log in to your Personal Area on our site.

Further actions depend on whether you want to withdraw money from your Wallet or your trading account.



From your Wallet
View the main menu by pressing the icon in the top-right corner of the screen. Then press Withdraw under your Wallet balance.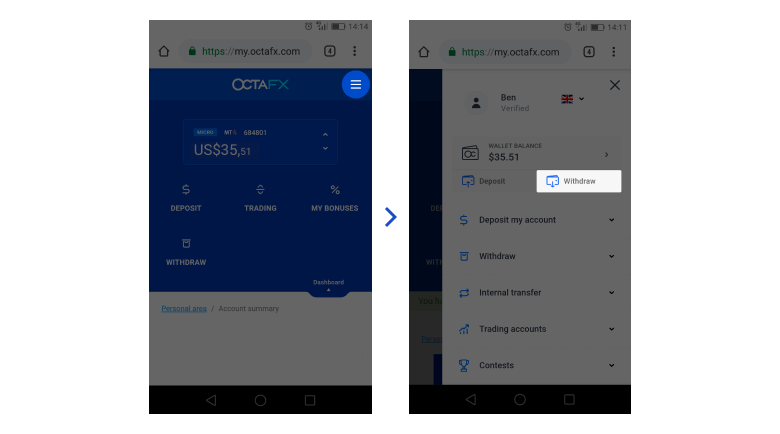 From your trading account
Select the account you want to withdraw money from on the main screen. Then press Withdraw.

You will see a full list of payment options available in your region. Pick the one that suits you best and press Next.

We usually process withdrawal requests for 1–3 hours, but it's up to your payment system how long it will take the money to reach the destination.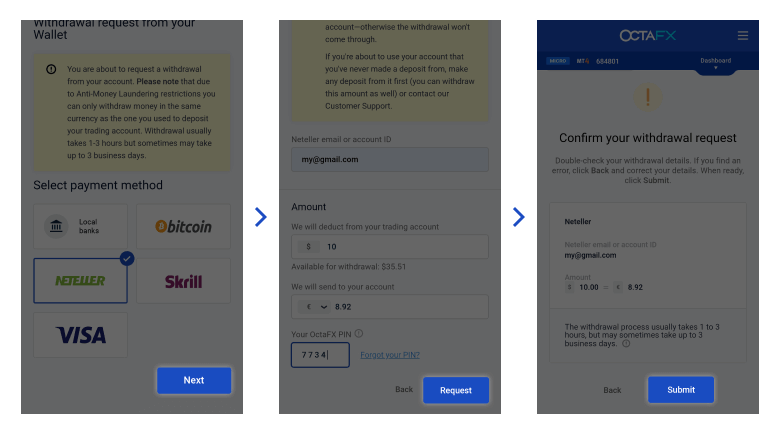 Limits for withdrawals:
Skrill, Perfect Money, Neteller—from 5 USD (5 EUR), without the maximum limit
Bitcoin—from 0.00096 BTC, without the maximum limit
Mastercard—from 50 USD (50 EUR) or the equivalent in other currency
Visa—from 20 USD (20 EUR) or the equivalent in other currency
Banks may apply their own limits
Then enter the details required for the selected payment method and press Request. Make sure you specify correct currency.

On the last step, you can double check that you've entered all details correctly. Check them thoroughly and confirm that everything is okay by pressing Submit again.

That done, wait for a notice from us—we'll let you know that the money is sent to you via email and in a notification in your Personal Area.
OctaFX withdrawal FAQ



Do you charge any fees for deposits and withdrawals?
OctaFX does not charge its clients any fees. Moreover, deposit and withdrawal fees applied by third parties (e.g. Skrill, Neteller, etc) are also covered by OctaFX. However please be aware that some fees can may be applied in certain cases.
 
What is the maximum amount for withdrawals/ deposits?
OctaFX does not limit the amount you can withdraw or deposit into your account. The deposit amount is unlimited, and the withdrawal amount should not exceed free margin.



Can I deposit/withdraw several times a day?
OctaFX does not limit the number of deposits and withdrawal requests per day. However, it is advised to deposit and withdraw all of the funds in one request to avoid unnecessary delays in processing.



Can I submit a withdrawal request if I have open orders/positions?
You can submit a withdrawal request if you have open orders/positions. Please note that free margin has to exceed the amount you requested, otherwise the request will be rejected. The withdrawal request won't be processed if you have insufficient funds.



Where can I review my deposit/withdrawal history?
You can find all previous deposits in your Personal Area. Click Deposits history under "Deposit my account" section. Withdrawal history is available in your Personal Area under the "Withdraw" option on the right.



My withdrawal request status is pending. What does that mean?
Your withdrawal request is in the queue, and you will be notified as soon as it is processed by our Financial Department.



Why was my withdrawal rejected?
There may not have been enough free margin to process your withdrawal, or some of the data could have been incorrect. You can check the exact reason in the notification sent via email.



Can I cancel my withdrawal request?
Yes, you can cancel a withdrawal request in My withdrawal history.



My withdrawal was processed but I have not received the funds yet. What should I do?
Please get in touch with customer service.